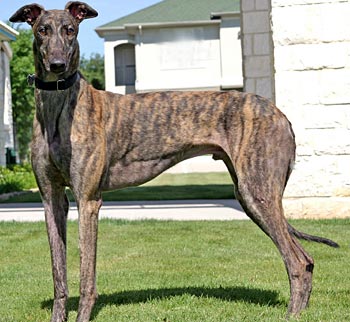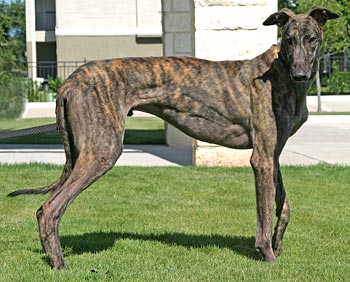 Jimbo, aka Jimbo Army, is a handsome, almost 3-year-old brindle male born July 29, 2006. His sire is Flying Penske and his dam is the Irish bred Effeeko Silver. Jimbo has 55 races to his credit, starting May 10, 2008, at Naples-Ft. Myers, Florida, track and finishing at that same track on April 15, 2009. What a handsome, muscular athlete!
Jimbo's cat test: Jimbo was very interested in the cat. The house environment was intriguing to him, too, but he always returned to the cat, pulling strongly on the leash. No cats for Jimbo.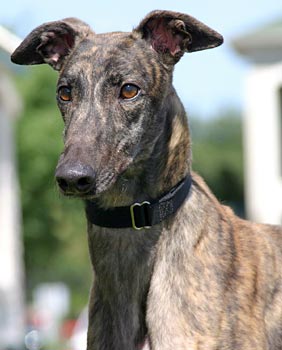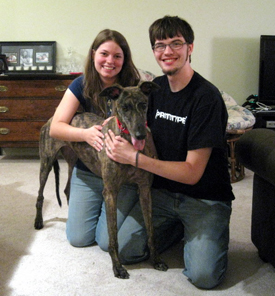 Jimbo with his new family!