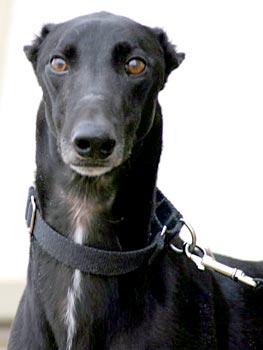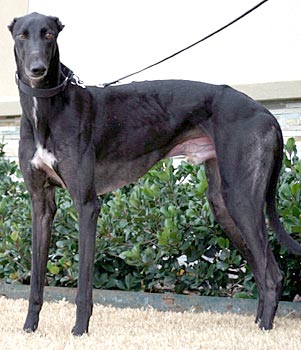 JC, aka Yo My JC Watts, is a strikingly handsome almost 4-year-old black male, born March 14, 2004. His sire is Lido Shuffle, making his grand sire Molotov, and his dam is My Miss Gabby. JC's racing career spans 107 races starting October 10, 2005, at Bluffs Run in Iowa and finished December 15, 2007, at Valley Race Park in Harlingen. JC, as his name would indicate, has been quite the accomplished athlete.
JC's cat test: Sniff, sniff, sniff – SNAP!! – No kitties for JC.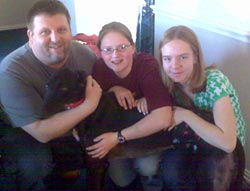 JC with his new family!