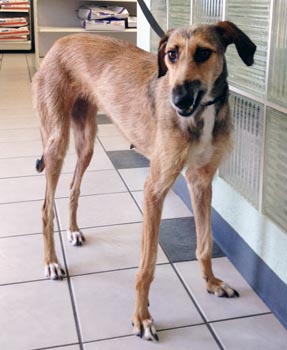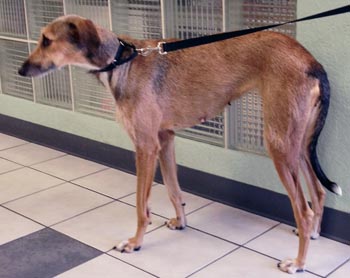 Heather is an untattooed, brindle female who is estimated to be 3-years-old. She was surrendered to a Harlingen shelter with a high euthanasia rate along with Doc and Selene. With the help of several volunteers, they were quickly pulled and transported to GALT on July 15, 2012.
Heather has been successfully treated for heartworm and the tick borne diseases Ehrlichia and Babesia. She has a clean bill of health, and is ready to start her search for a family of her own!
Heather showed no interest in the cats during her test. She will need to spend more time with them in a foster home.