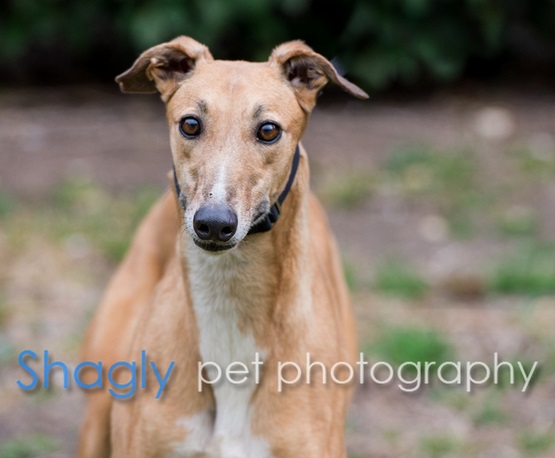 Gracie, aka Sheriff Garcia, is a 4-year-old red female born October 2, 2010. Her sire is USS Cool Luke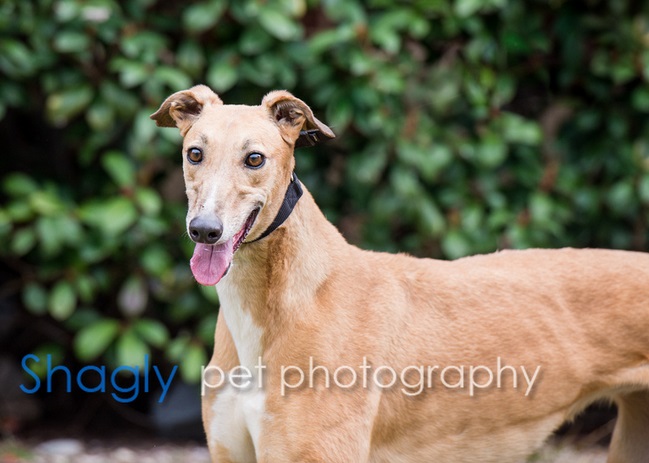 and her dam is KB's Easy Bounce. Gracie has 91 races on record at Greyhound-data.com, all at Gulf Greyhound Park from May 2012 to October 2013. She then retired to be a brood mama, but never had a litter of puppies.
Gracie has passed an initial cat test, but has not yet lived with cats.