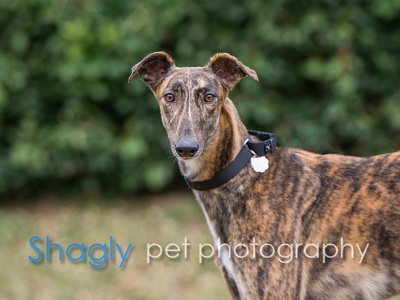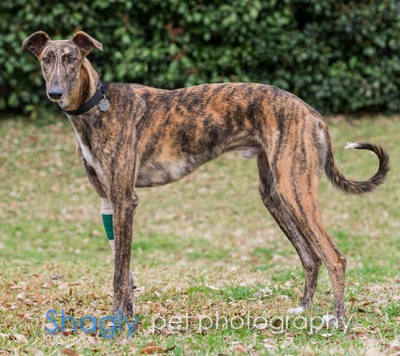 Ellis is a brindle male who is estimated to be about 1 year old. He is not tattooed, and was found as a stray in Ellis County. He has a seriously wounded front leg that is getting careful treatment.
Ellis has not yet been cat or small animal tested.
UPDATE 1/21/16
Ellis has been receiving daily hydrotherapy and bandage changes since arriving to GALT on January 14. The wounds on his right leg were horrific and very deep and graphic (very graphic picture of wound-click at your own risk). Dr. Christy Soileau of VCA Preston Park Animal Hospital is overseeing his care and is very pleased with his progress after 7 days of intense care. Ellis also has a deep wound on the bottom of his chin that he allowed Dr. Soileau to clean and examine today. He is learning that everyone cares for him and is his friend at the clinic.
UPDATE 2/10/16
Ellis continues to have bandage changes every 3 days, and the wound is getting so much better. It is hopeful that he can complete his medical procedures within the next 2 weeks, at which time the wound will be closed.
UPDATE 3/8/16
With the healing hands and expertise of Dr. Christy Soileau and Dr. Lindsay Murray of VCA Preston Park Animal Hospital, Ellis' injured leg is healed (view updated pictures of wound -
image1
,
image2
), and he has now completed his medical procedures! It has been a long process of almost two months. This boy is ready to find his forever home!