Elena is a white female who found running on the streets of Dallas as a stray covered in fleas and ticks. A good samaritan picked her up, cleaned her up, and brought her to GALT! She is estimated to be about 4 years old. Elena has tested positive to heartworm and will begin her treatment shortly.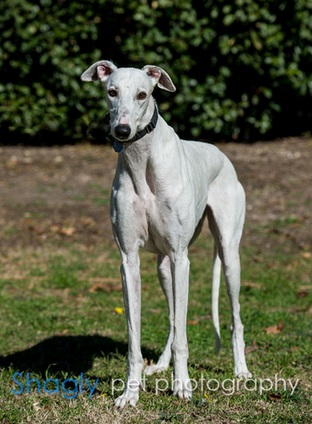 Elena has passed an initial cat test and has lived with cats and a small dog in a foster home.
UPDATE 11/10/14
Elena completed her second round of heartworm treatments. She tolerated the procedure, and Elena is being kept very quiet in her foster home. It will be at least 90 days before she will be rechecked.
UPDATE 1/21/15
Elena's heartworm test is now negative! It will be several weeks to complete her medical procedures and then this sweet girl will be looking for her forever home.
UPDATE 2/14/15
Elena has finished her medical procedures and is ready to go!