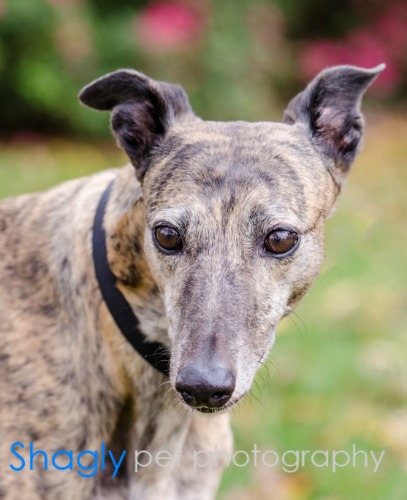 Dreamie, aka Stakes Dream, is a 7-year-old brindle female born April 13, 2006. Her sire is Impossible Dream and her dam is Iwantthattrophy, making her grandsire the late, great Molotov. Dreamie has no races on record at Greyhound-data.com, but did have a litter with four registered puppies on April 25, 2009. They were sired by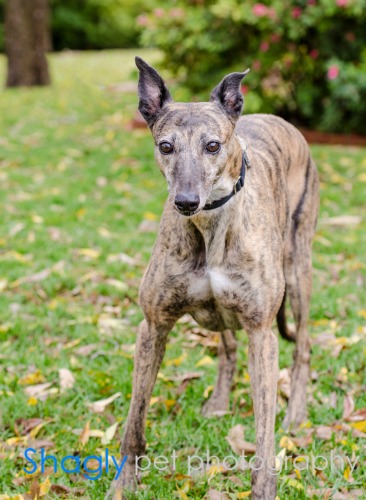 sired by CTW Countn Money. Since then her history is a little checkered, and she has arrived in the GALT family, Along with Rebekka, through a series of Craigslist transfers and one wonderful volunteer in Arkansas.
Dreamie has passed an initial cat test and does very well with small dogs.
UPDATE 12/14/13
Dreamie had a fast-growing mass removed from her chest on December 11th at VCA Preston Park Animal Hospital. The mass was removed with clean margins, and the pathology report identified it as a hemangiosarcoma due to sun exposure. It is likely that she will continue to produce superficial skin lesions over the long term, but metastatis may not happen for years to come.
UPDATE 1/17/14
Dreamie received an ultrasound on January 6, and all appeared to be healing well. She will receive another 30 days from January 6, and it is hopeful she will be released from IR at that time.