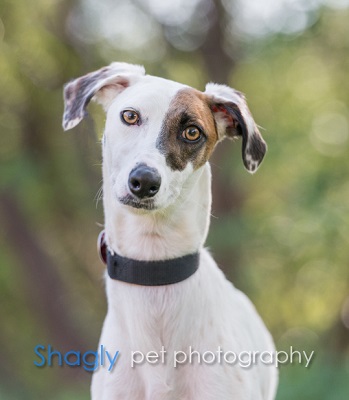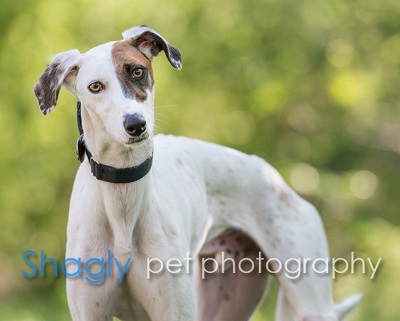 Dirk is a 1.5-year-old greyhound/whippet mix male. He is white with red and black spots. His owner since puppyhood has surrendered him to GALT due to an immune-compromised member of the family. Dirk is a smaller boy, weighing in at about 45 pounds. GALT's veterinarian evaluation of Dirk revealed he has a previous injured toe on his left rear foot that is infected and has caused a draining track on the rear area of his left hock. This injury occurred prior to his being surrendered to GALT. Dirk is scheduled to have this toe completely removed and amputated by Dr. Bob Radasch on Wednesday, March 23. It is expected to be a six week recovery.
Dirk has not yet been tested with cats or other small animals.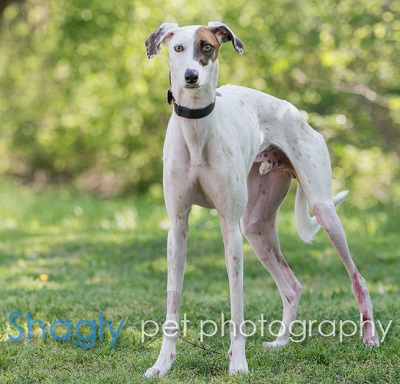 UPDATE 3/30/16
Dirk's surgery went very well per Dr. Radasch; the remainder of the toe was removed. A bone and tissue biopsy was performed with the results showing no infection or abnormalities. He is on a course of antibiotics and it will be several weeks before all is healed.
UPDATE 4/22/16
Dirk has been cleared for adoption! He has completed all his medication and all stitches are out.