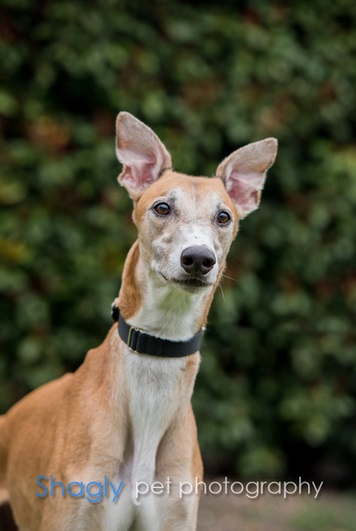 Dalton is a red fawn male estimated to be about 8 1/2 years old. He was surrendered from the same home as the Christmas puppies and the puppies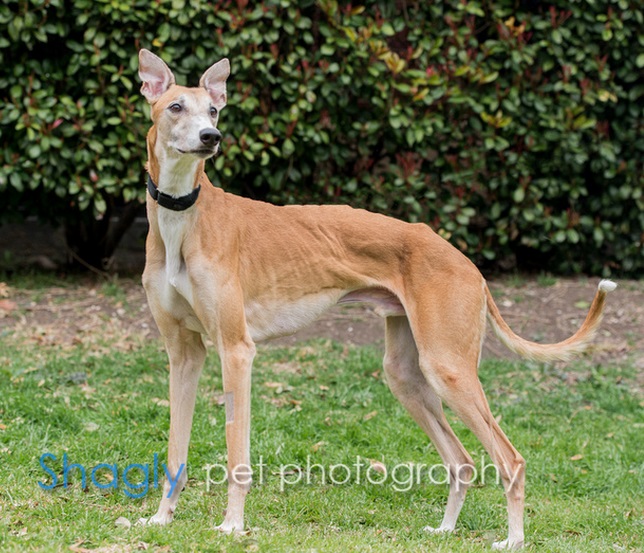 surrendered this past summer. His toenails and feet are in very bad shape due to the conditions he was kept in, and he has a raging ear infection. After some TLC, he is in much better shape now. Dalton's ideal home would have either no other dogs or only female dogs. He is loving being in his foster home with a female greyhound.
Dalton passed an initial cat test, and tried out living with them in a foster home. However, the longer he was there the more inappropriate interest he showed. We do not consider Dalton cat tolerant at this time.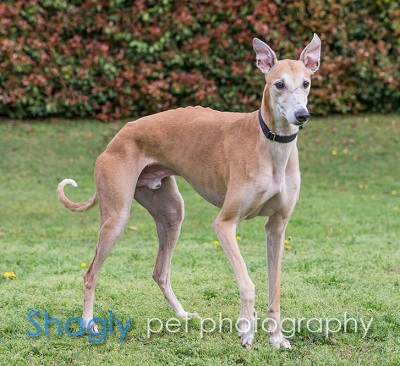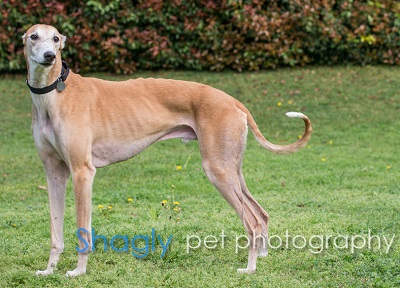 UPDATE 10/6/15
Because of Dalton's canine atopic dermatitis, specific to his nail-bed condition, he was referred to Dr. Dennis Crow of Animal Dermatology Referral Clinic. Dr. Crow ran a series of tests which showed some bacterial infection along with a sensitivity to some grasses, molds, weeds, trees, and others, such as fleas, dust mites, yeast and mold. Dalton has begun a series of allergy shots for several months, along with some antibiotics and already is showing improvement.
UPDATE 3/9/16
Dalton was seen by Dr. Dennis Crow of Animal Dermatology Referral Clinic. Dr. Crow was extremely pleased at the results Dalton shows from his monthly allergy injections (given easily by his foster), as well as his compliance to a prescribed special food by Hills. This is one happy boy now – he never meets a stranger.
Watch more of Dalton