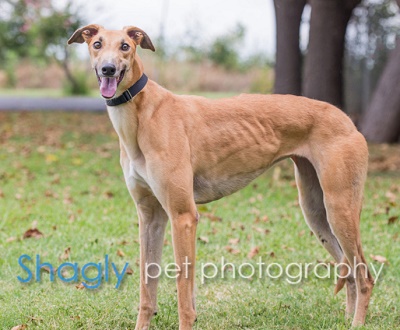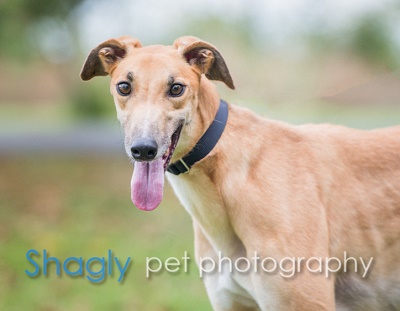 Daisy, aka MM's Daisy, is a 2-year-old fawn female born October 23, 2014. Her sire is Djays Octane and her dam is U Too Dicey. Daisy retired after just one race in Florida in 2016.
Daisy has passed an initial cat test, but has not lived in a home with cats yet.
Daisy was part of the Greyt 32 Arrival!