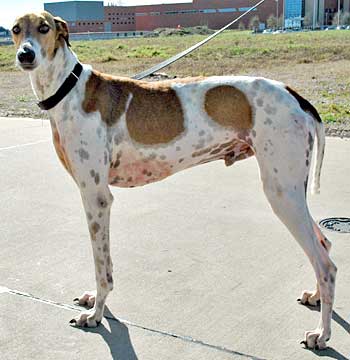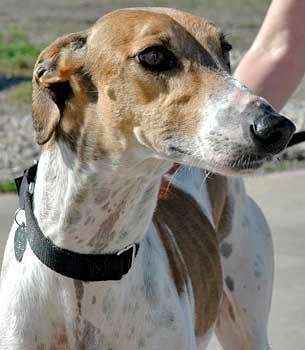 Cody is thought to be a 2-3 year old male and was found as a stray along with Amber by an animal-loving woman in the Fort Worth area. It is suspected that Cody could be Amber's puppy, judging by their ages and very similar characteristics. Cody, like Amber, is positive to Ehrlichia, and is receiving his second round of treatment at this time. Cody is a sweet and agreeable boy, who tails wags all the time! He LOVES the outdoors and sunning is his favorite pastime, along with collecting "things" - not harming them, just collecting!
Update 7/12/05
Cody has completed his treatment and is due to be retested next week. His status will be posted at that time.
Update 10/1/05
Since Cody's last update, he has been neutered and received all of his medical treatments. He is finishing what we hope to be his last round of antibiotics, and then he will be on the search for his forever home.