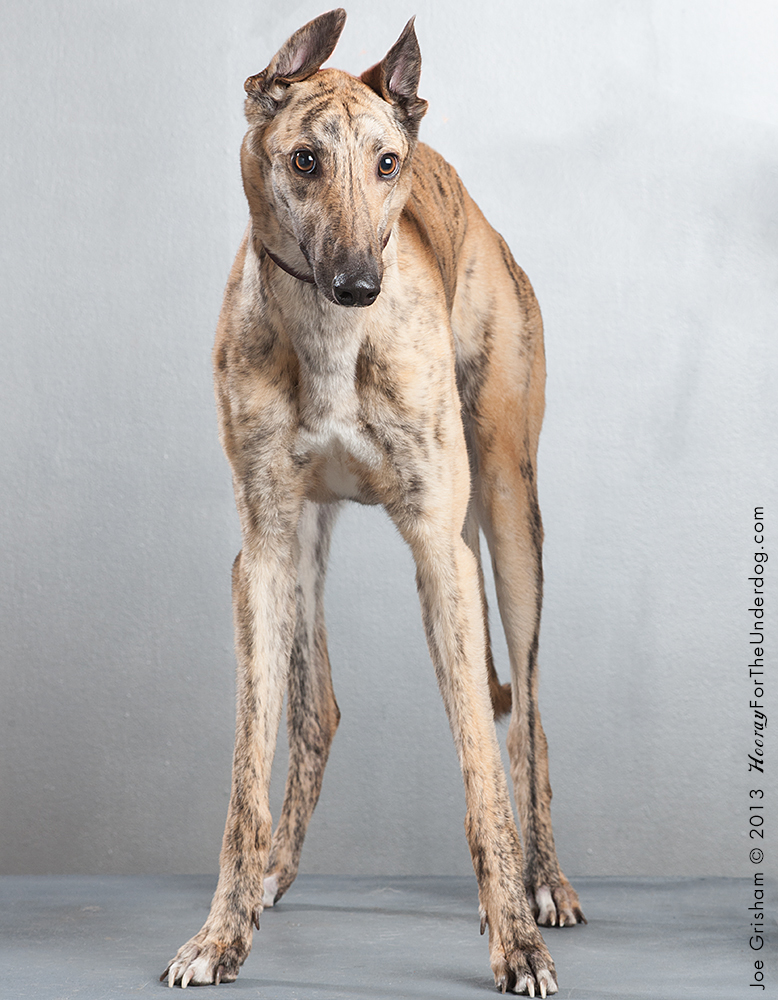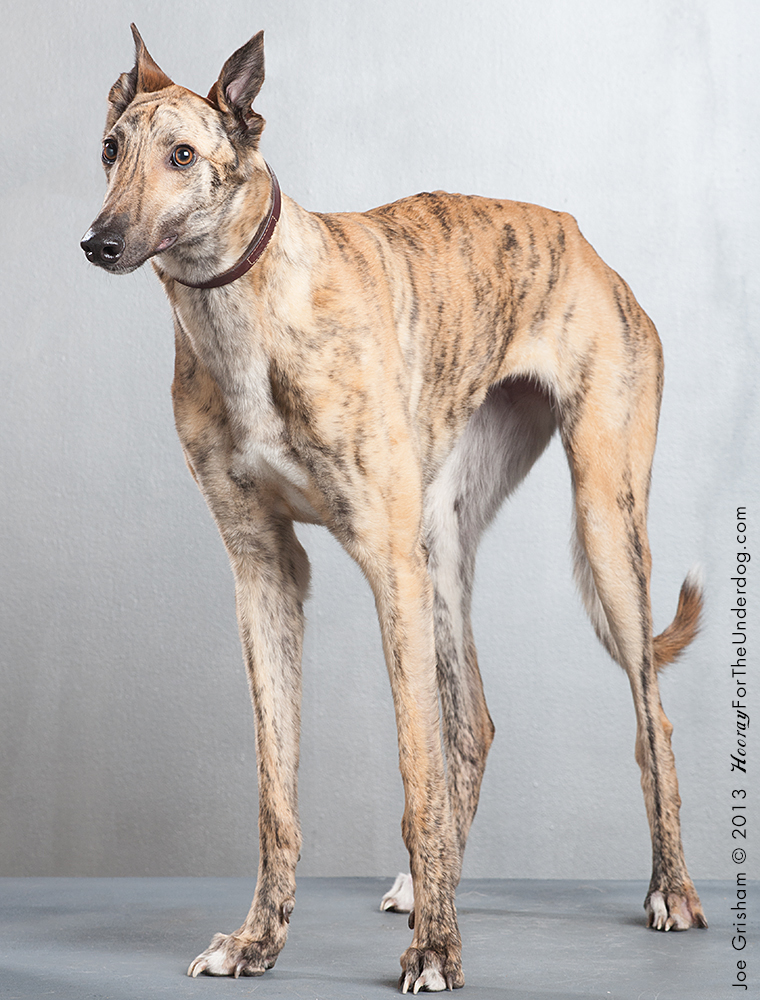 CJ is a 1-year-old brindle female born in March 2012. Her sire is BD's Grayson and her dam is Flying Streisand. This sweet little girl sustained injuries in play with her litter mates. She had some special needs and so joined the GALT family for further medical evaluation and care. Many thanks to all who helped transport her to Dallas! CJ has been cleared medically after seeing the neurologist, Dr. Ducote, and GALT vet, Dr. Ellis. She is fully recovered and ready to search for her forever home!
CJ has passed a cat test and is living with cats in her foster home.
UPDATE 1/5/13
CJ's CBC, Chemistry Serum Panel and heartworm test results are back and all appear to be normal, as well as heartworm negative at this time. She is positive to Giardia and is being treated for that parasite. Her Protatek tick panel results show a very, very low positive titer to Babesia Canis. Dr. Jeff Ellis of VCA Preston Park Animal Hospital has also requested a test for Masticatory Muscle Myosistis, which takes longer to process. Dr. Ellis has sent a referral request for an appointment to Dr. Julie Ducote, a neurologist with the Center for Veterinary Speciality Care in Dallas. We are hoping that CJ will be able to see Dr. Ducote next week.
UPDATE 1/10/13
CJ's neurology appointment is scheduled for next Monday, January 14th. Dr. Ellis is still waiting on the results of the test for Masticatory Muscle Myosistis at this time.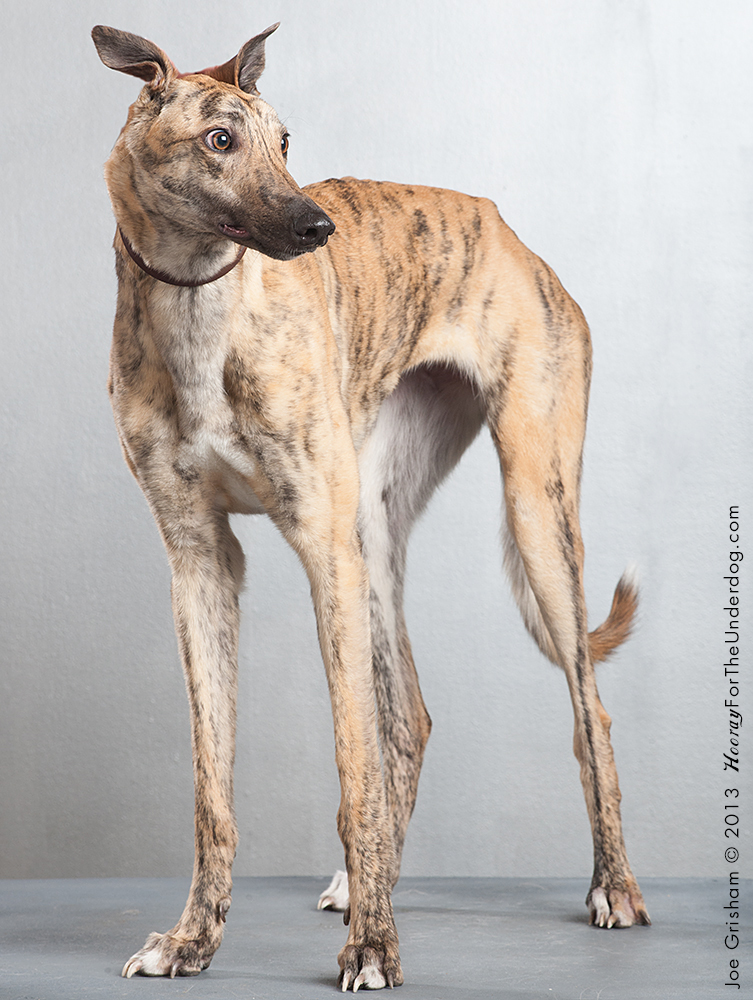 UPDATE 1/18/13
The Masticatory Muscle Myosistis (2ME Antibody) results were a borderline antibody titer.
Dr. Julie Ducote's appointment revealed no neurological deficits as was orignially suspected from a traumatic injury with her littermates back in mid October. Futher blood testing is being done at this time, and since her symptoms are consistent with myopathy, another Masticatory Muscle Myosistis test will be performed in 4-6 weeks since her titer results were borderline. Results of the blood testing will be forthcoming when received. CJ's back is no longer arched and the shaking on her rear legs has stopped. There is still some stiffness. Her activity level at her foster home is strictly monitored, and this activity is similiar to daily physical therapy.
UPDATE 2/4/13
CJ's additional blood tests requested by her neurologist, Dr. Julie Ducote, revealed NO infectious diseases. She continues to show very few of the initial symptoms displayed and is close to presenting as a normal greyhound. The Masticatory Muscle Myosistis (2ME Antibody) test will be repeated on February 12 to see if there are any changes in the borderline titer previously reported.
UPDATE 2/27/13
The results from the second Masticatory Muscle Myosistis (2ME Antibody) test were the same - she is showing a borderline antibody titer. She continues to do well in her foster home.