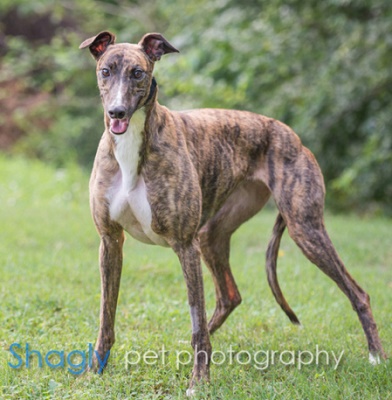 Cinnamon, aka PS Janet Cimini, is a 3-year-old brindle female born July 23, 2013. Her sire is WW Greys Drifter and her dam is Big Ego. Cinnamon has 80 races on record in Florida from 2015 to 2016.
She has not been tested with cats or other small animals.
Watch more of Cinnamon
Cinnamon was part of the Greyt 32 Arrival!