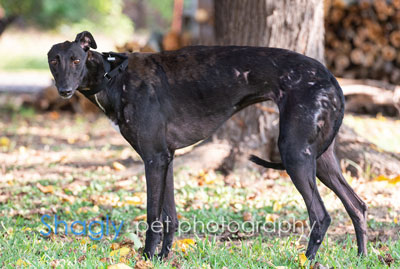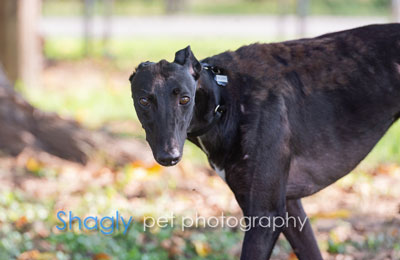 Celeste is a black female who, is estimated, to recently have celebrated her first birthday! Her sire is JJS Tango and her dam is Pampered Becky. Like her mom, she would love to have you pamper her! Celeste is currently undergoing medical evaluation. She should not live with cats at this time.
Celeste should be in a home where there are other dogs.
There are a number of websites, including greyhound-data.com, that allow you to trace the pedigree and racing history of registered greyhounds by looking up their racing name or their sire and dam.