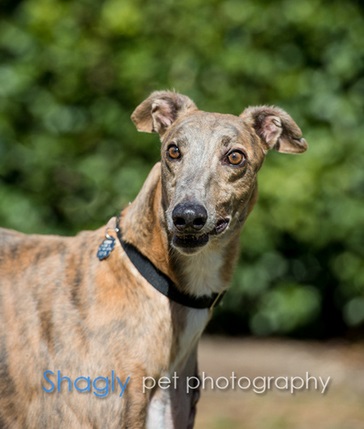 Bus is a brindle tattooed male who is five years old. He was found as a stray in West Texas. He has been living outdoors with the small dogs, cats, and chickens of the rescuer who has been feeding him for a month now. We have been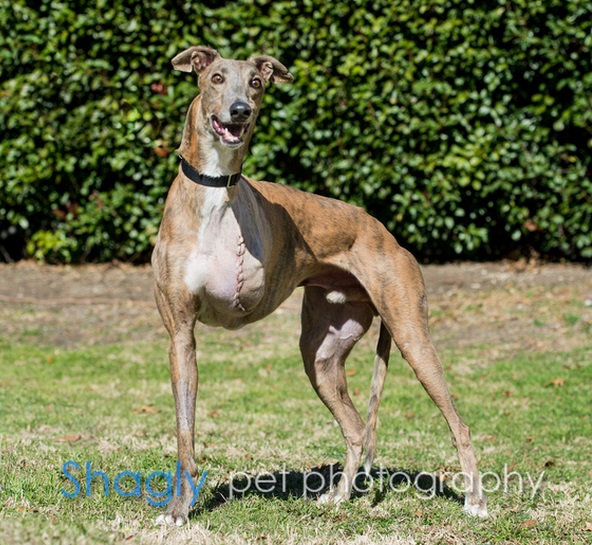 unable to decipher his litter number, as it has been double tattooed, but he was born in June 2009. Bus has what is likely a tumor on his front left leg, the GALT veterinarians are determining the best course of treatment.
Bus had been living around outdoor small dogs and cats for about a month before he came to GALT.
UPDATE 11/6/14
An x-ray revealed enough suspicious findings that a bone biopsy was scheduled. The needle biopsy showed varying amounts of reactive bone and cartilage with inflamed fibrous tissue. There was not enough evidence to show malignancy at this time. Another x-ray is scheduled in 4 weeks. Bus does not appear to be in pain at this time.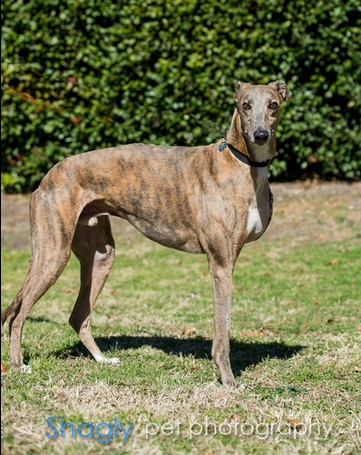 UPDATE 1/14/15
Bus' second x-ray revealed cancerous evidence so the amputation of his left leg was performed on January 14, 2015, by Dr. Jeff Ellis of VCA Preston Park Animal Hospital. His recovery has been better than expected. His foster home is continuing with his convalescence.
UPDATE 2/9/15
Per a thorough biopsy, Bus' swollen ankle was likely due to a combination of scar tissue from a previous injury and a benign tumor. There is no sign of any malignancy, and neither was there any way to repair the damaged ankle. Bus is making a smooth transition to walking on three legs, and is free of any pain his ankle was causing him.