Seniors are the best kept secret in the Greyhound World.
Please consider giving an older greyhound a special place in your heart!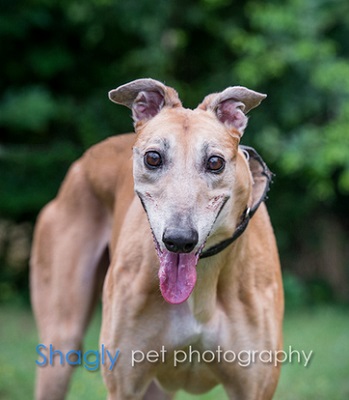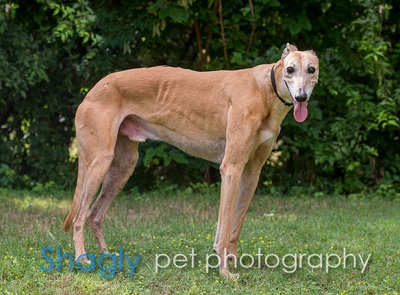 Bruiser, aka Sendahl Bruiser, is a gorgeous, 11-year-old red male born October 1, 2004. His sire is WW Time Warp and his dam is Sendahl Kirsten. Bruiser was quite a racer with 106 races on his record beginning in Dubuque, Iowa on June 7, 2006 and ending at Valley Race Park in Harlingen, Texas on December 17, 2008. Of his 106 races 18 were stakes races! Bruiser suffered a torn gracillus muscle in his last race and it was decided he deserved to retire for good. He has healed and is ready for retirement full of long walks and even longer naps. Bruiser was in a home for six years, but has returned to GALT due to a severe owner health emergency.
Bruiser is not cat tolerant but was fostered with a Pug and did well.