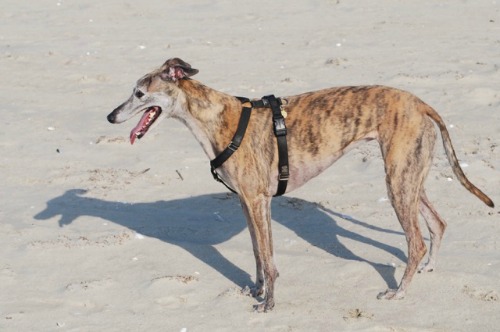 I enjoyed ten great years with this little girl. I knew she was the right greyhound for me when I met her during the adoption process, as each time she would enthusiastically run to greet me. This tradition would continue throughout her life anytime I returned from a longer than usual absence. What a great feeling to know I was missed so much. :) I would take her to sighthound amateur races where she loved to compete against other greyhounds in being the first to catch the lure. She loved, loved, loved to "run like the wind." She was always excited about race day and always came home exhausted from a full day of fun.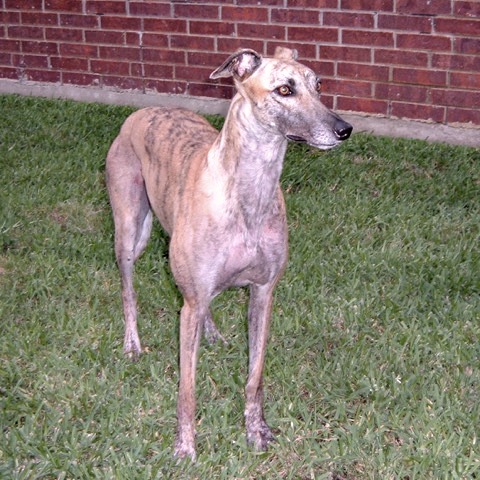 We logged many miles walking together - enjoying neighborhoods, parks, greenways and lakes. We would generally walk 2-3 miles a day, sometimes more. Only a few times did she give me permission to skip. I did some math and calculated over 10,000 miles walked - wow - that's like walking from NY to CA several times and then some. That girl had a lot of miles on her legs by the time it was over, and I know she enjoyed every minute of it.


I think the most interesting thing about the two of us is that simply "got" each other. Mingo was so very easy to be with. We were a perfect, like the elements of the yin/yang symbol.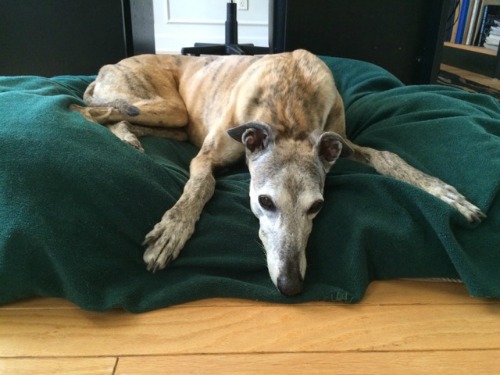 Special kudos to her foster parents, Joe and Mary Hoiles, and to GALT for bringing Mingo to the DFW area and helping her find her way to me. And I am also extremely grateful to Joe and Mary for always welcoming Mingo and I into their home, and as a result, we have become good friends. Our hounds have a way of connecting people, don't they?
She has passed on from the physical but I know we are eternally connected in Spirit.
~ Johnny Dobson