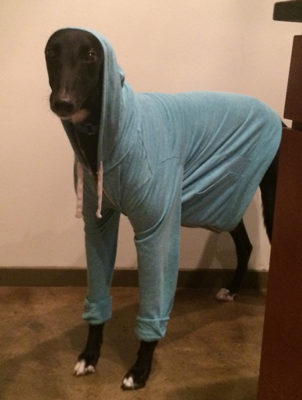 Memorial of Love
Our beautiful boy, Larry, passed away 5/28/2021. You called him Toddy, short for his racing name "Budz Toddy". He was born 4/2/2012. He lost his battle with osteosarcoma.
He was a strange greyhound. He enjoyed jogging, 2-4 miles a day. He liked his cat brother and sister. He liked banana chips. He never ripped up his toys. He loved the city with all the sounds and all the people. He was a true downtown dog. He was the favorite dog in our condo, bringing a smile to everyone's face. Even the security guards across the street would call his name when he came by. They didn't know me, they all knew Larry.
There was a bus stop near our house that we'd walk past everyday. We'd always say hi to the two little boys with their grandmother. The one would almost hang from Larry's neck when he hugged him. And Larry would pop his head into the stroller for the other to snuggle up.
One day, the older boy didn't run up to us. He just sat there, upset, arms crossed. While his little brother pet Larry from the stroller, his grandmother told me he had gotten in trouble with his mom this morning. His mom said wasn't allowed to pet Larry today as punishment.
Larry was such a big part of their day, that their mother used it to keep them well behaved. I never met their mother. And I don't think they knew my name. But they knew Larry.