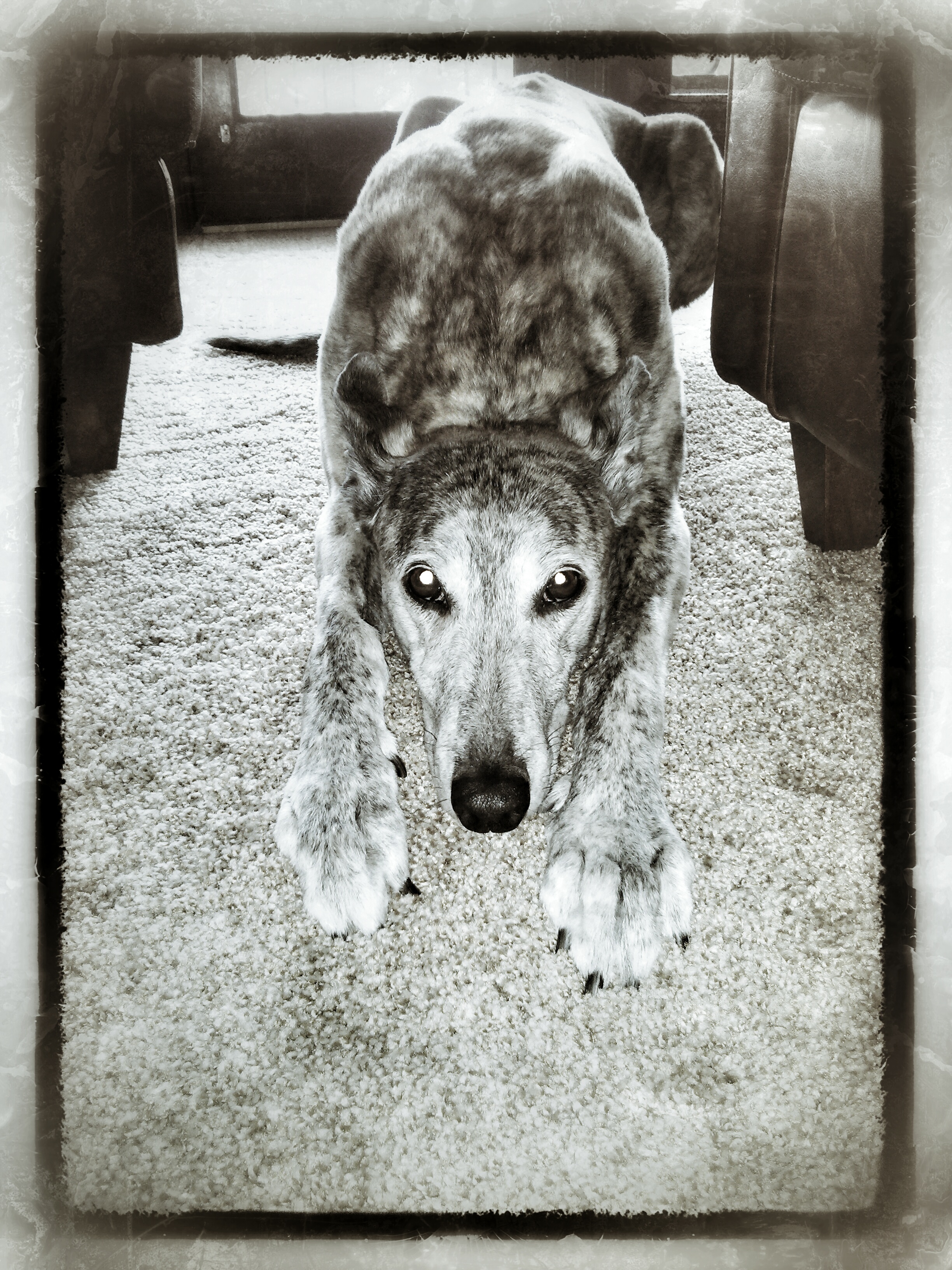 Connie was the BEST greyhound we could have hoped to adopt. As first-time grey owners back in 2006, she was the perfect greyhound to break us in with her charm and spunk and gentle heart.
For the better part of 9 years we were blessed with the company of our loving greyhound Connie.
In the wee hours of April 27th, 2015, she joined so many others at the Bridge. It was a sad and difficult night for our household but we are thankful for the wonderful years we had with her. She will be deeply missed.
Thank you to GALT for letting us adopt her and thank you to Leasa Isom for fostering Connie when she came off the track through the healing of her broken hock.
~Jennifer & Kevin Cooper & big brother Chase