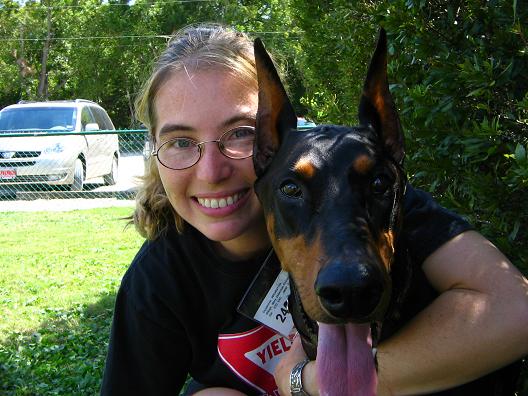 ATCH NATCH Triple B Renejade Cassanova MX MXJ RN WAC CGC SWETT and a million more titles I'm too heartbroke to remember
Purina Incredible Dog Challenge Western Regional Ultimate 60 weaves Clean Run Ultimate Weave Pole Champion 2005
Champion 2008 and 2009
Purina Incredible Dog Challenge National Ultimate 60 weaves 3d place 2009
Cassanova, our Smooch
It's a hell of a lot louder in Heaven.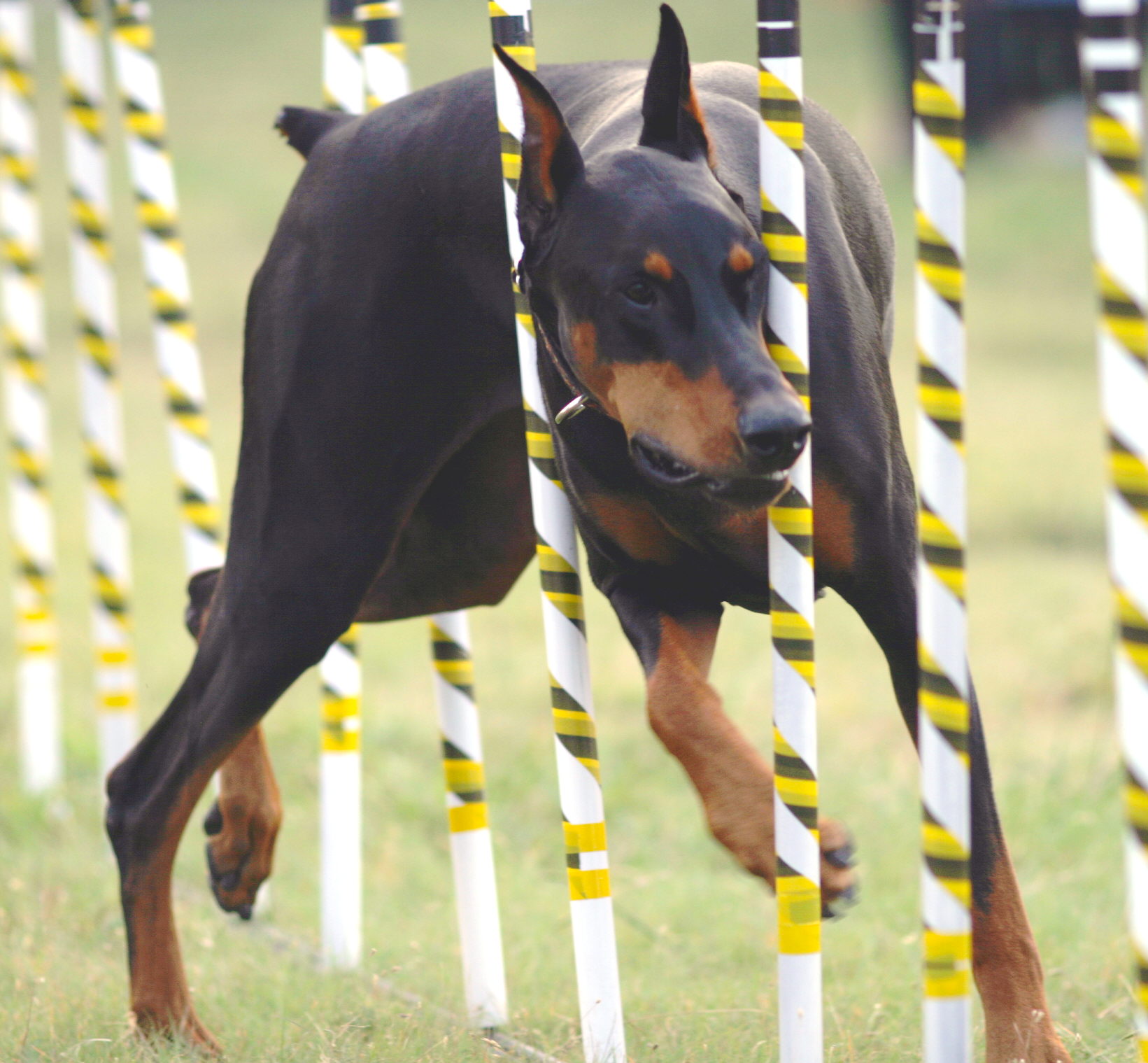 When they told me that Cassanova was going to be too big to be successful, and a Doberman and a BOY on top of that-it was like throwing down the gauntlet for him. "If you're not first, you're last" could have been his motto, readily tied with "Run clean, run loud: let 'em know you're here."
No one ever has to be told when it was Cassanova's turn in agility, you could hear him a mile off barking for joy, demanding to get this show on the road. He hated to stop, he hated to wait, and he loved to work. Cassanova had more heart than he had sense, and more volume than an oncoming train.
He made me so proud in so many ways to be his partner I don't know where to start. He adored his daddy dog, Devon, was the weavingest dog I ever knew, and a right good pain in the ass whenever things weren't going according to his pre-designed plan. He loved to swim more than he even loved agility, and gloried in days at the lake at family reunions, with an endless parade of kids throwing the bumper off a slippery wet dock for a 90 lb screaming his head off Doberman. It's amazing we were never arrested.
Flame on Smooch, it was an awesome ride.