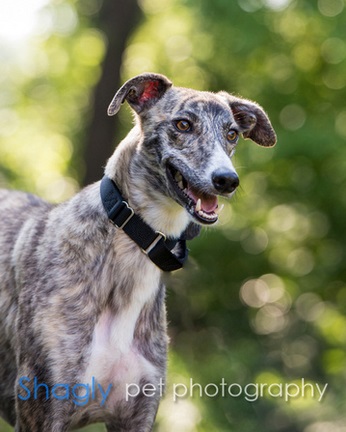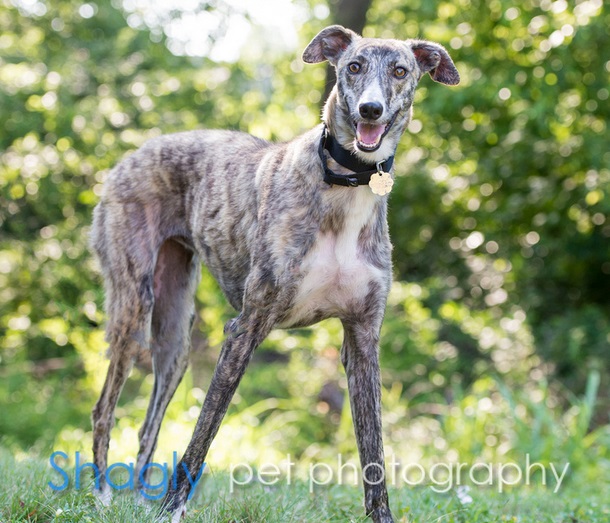 Blossom is a small brindle female who was found as a stray in Tulia, south of Amarillo. She is not tattooed, but the vet estimates her to be 2 years old. Blossom is very thin, and is being medically evaluated due to a whithered back leg.
Blossom has passed an initial cat test and is living in a foster home with cats.
UPDATE 9/1/14
Blossom will be scheduled for surgery on her right rear hip to alleviate pain and promote renewed use of that leg. Her recovery time will be approximately six weeks, during which time she will be under restricted activity and leashed walked outside.
UPDATE 9/29/14
Blossom's surgery, a Femoral Head Ostectomy, went very well. According to Dr. Radasch, he saw a lot of bone spurs, indicating the injury likely happened at a young age. She will be doing physical therapy while recovering for the next several weeks.
UPDATE 12/1/14
Blossom's recovery is considered to be complete at this time; she still limps a little bit, but that is expected to go away with time. She is ready to find her forever home!