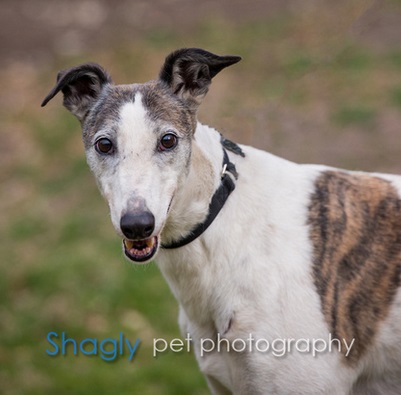 Annie, aka Whistler's Annie, is a 7½-year-old white and brindle female born May 13, 2007. Her sire is Craigie Whistler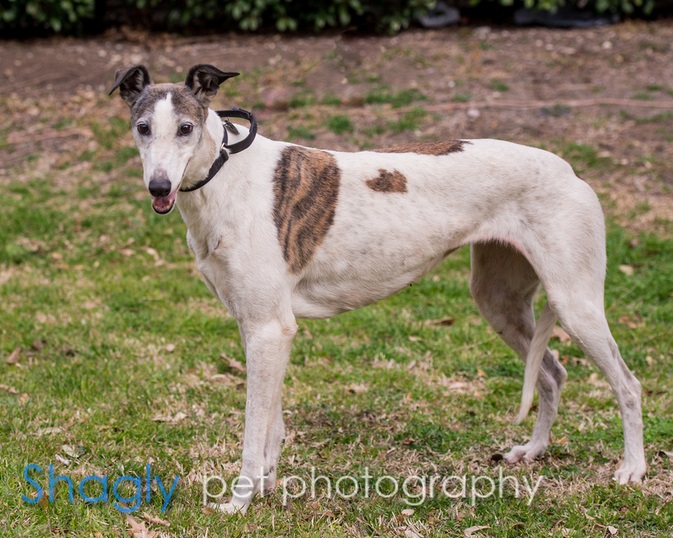 and her dam is the Irish-born Yellow Daisy. Annie has no races on record at Greyhound-data.com, but she has been quite the busy brood mama. She has seven litters recorded on Greyhound-data.com with a total of 29 offspring listed! She had a litter each year from 2009 to 2014, and two in 2010, with different sires for each. This busy girl certainly is ready for a quiet retirement on a comfy bed!
Annie has not yet been tested with cats or other small animals.