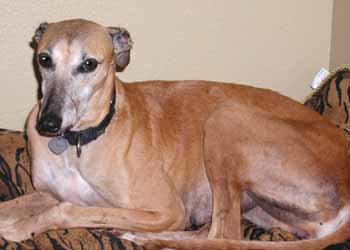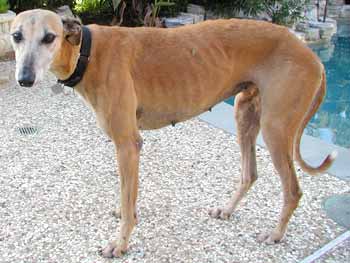 Amy came to GALT from the Lamar County Humane Association located in Paris, TX. She was taken in there as a stray from the streets, and it is obvious that Amy has not been cared for. She is positive for Ehrlichia, Babesia, and heartworm, very anemic, her teeth and gums are infected and she is infested with parasites.
Amy is very scared but is in a wonderful foster home with other greyhounds, and is following their lead, which is helping her a little day by day. Her age is not known, as she is not tattooed, but it appears she is a little older. She is a petite girl who has quite a road to recovery ahead of her.
Heartworm treatment is very, very expensive. These special medical treatment costs needed by Amy are why the Miss Mesa Fund was established.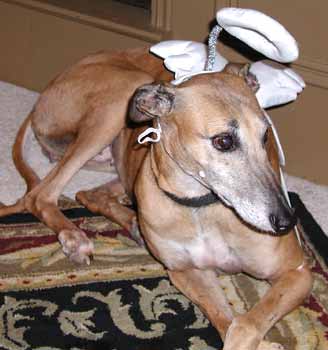 UPDATE 11/21/02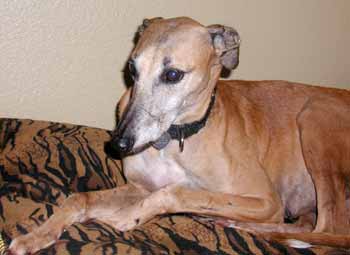 Amy has completed her treatment for Ehrlichia and Babesia, has been spayed, had to have several teeth pulled when she received her dental and is still being treated for parasites. She is now living in GALT's rehabilitation foster home in Austin with Sadie, and will start her heartworm treatment November 25th under the care of Dr. Ron Streid there.