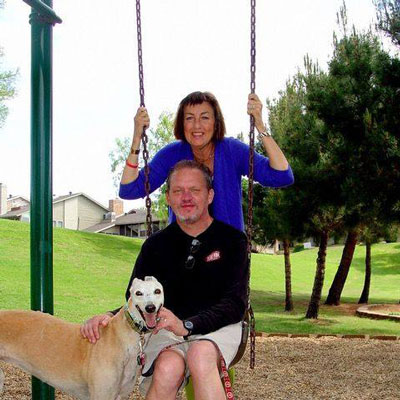 We will hold a memorial service honoring Steve Shelton on
Sunday, October 11, at 3:00 pm
at the kennel Training Building at 4926 Dozier Road, Carrollton. Parking is available on the east side of the Training Building. Masks and social distancing are mandatory. Please RSVP to
info@GALTx.org
by Thursday,
October 8
, at midnight.
If you can or cannot attend, but would like to send Mary a note, please email your condolences to
bchristian@galtx.org
. If you have any stories or pictures you can share, please also send them to bchristian@galtx.org. All condolences, memories and pictures will be compiled in a book/folder to be given to Mary.
Steve was a treasured volunteer, adopter and member, along with his wife, Mary, for more than 15 years. Steve and Mary were GALT's Community Outreach leaders. He will be Greytly missed by all of his GALT family and many more.