Cooking For the Hounds
Silent Auction
Saturday, September 29, 2012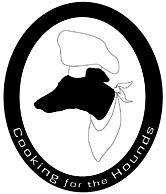 These are the silent auction items for the Cooking for the Hounds event at the Mercury. Bidding will be open to attendees, of course, but we are also opening it up to absentee bidders! If you would like to bid on one or more of these items, but cannot attend the actual event, please email the following information to our auctioneer, Marjy LaGesse at Marjylagesse@lagesseauctions.com or call her at 972-822-5076. She will confirm your bid before the start of the auction - if you don't hear from her, check your spam folder or try resending your email. Marjy will bid for you by proxy during the auction up to your maximum bid.
Item Number
Maxiumum Bid
Contact Info (email, phone, address)
Please place your bids by 10:00 pm Central on Friday, September 28th. Winners will be contacted after the auction and will be responsible for shipping costs.
---
Auction Items

Item 1: Pet Goody Basket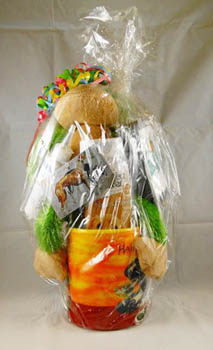 "Hair of the Dog" Jar
Ornament with painted greyhounds
Set of six (6) water color greyhound notecards
Stuffed monkey squeeky toy
Petco ear cleaner
Perfect Coat Oatmeal shampoo
Bath/massage mitt
Bag of Bal Jac treats

Value: $75


Item 2: Embroidered Greyhound Fanny Pack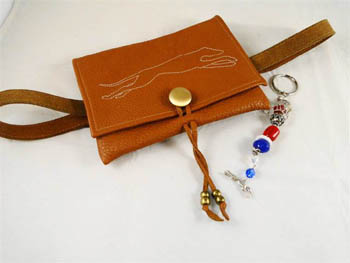 Embroidered Greyhound Fanny Pack
Keyring

Value: $45


Item 3: Greyhound Necklace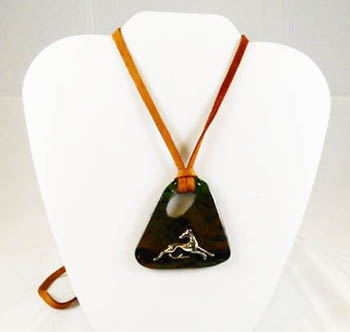 A beautiful piece by Northcoast Greyhounds, featuring "Davie" on a stone pendant with a rustic leather cord.

Value: $?


Item 4: Martingale Collar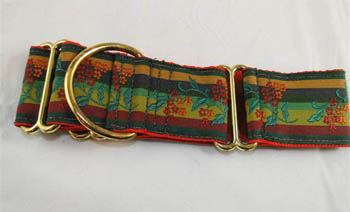 Martingale Collar.

Value: $25


Item 5: Vintage Metal Greyhound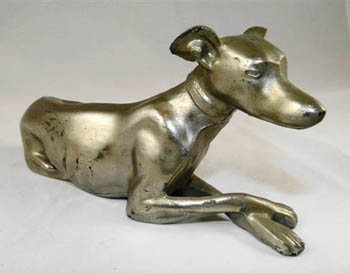 Vintage metal greyhound decor

Value: $40


Item 6: Charm Bracelet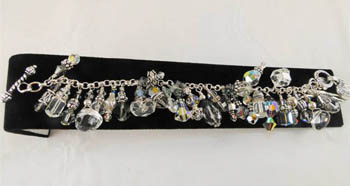 Handmade "One of a Kind" Sterling Silver bracelet with Swarovski vintage crystals & greyhound charm

Value: $175


Item 7: Emerald Ring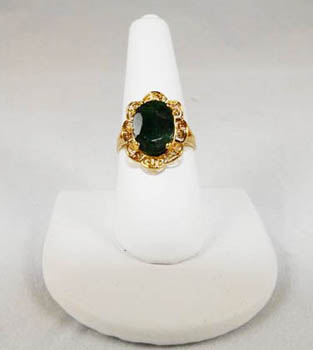 3.5 ct emerald stone ring

Value: $200


Item 8: Ruby Earrings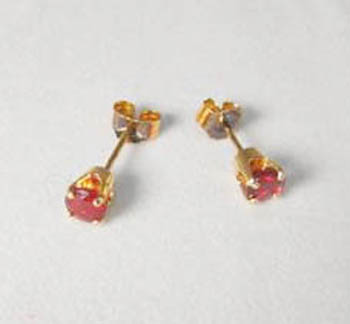 Ruby stud earrings set in 14k yellow gold

Value: $250


Item 9: Diamond and Pearl Drop Earrings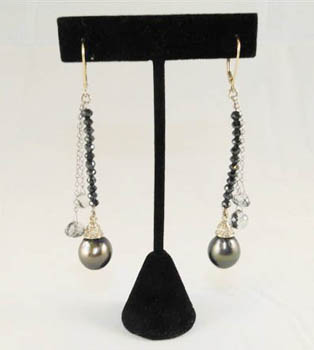 Gorgeous pearl and black diamond earrings designed and made by Donna Pizarro.

Value: $?


Item 10: Mosaic Vase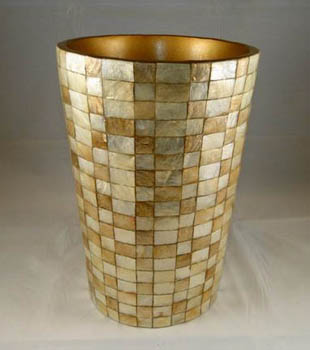 Mosiac design with a Mother of Pearl appearance. The inside is gold and it stands approx 12 inches tall.

Value: $60