Cooking for the Hounds 2016
Saturday, August 27, 2016
2:00 pm - 5:00 pm

The Mercury

11909 Preston Road Suite 1418
Dallas, TX 75230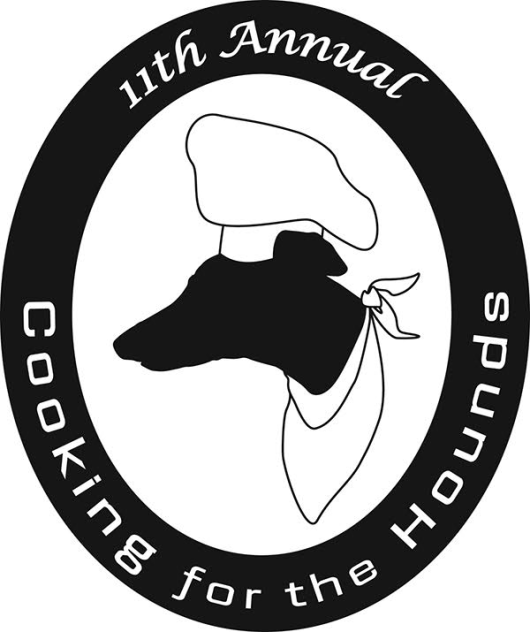 "Cooking for the Hounds" at The Mercury just keeps getting better every year! Many thanks to Executive Chef Chris Ward, who provided an entertaining cooking demonstration and donated the gourmet food for this event, for the eleventh year in a row. This year we had a special treat; Chef Ward was assisted in the kitchen by actor Burton Gilliam, long-time GALT supporter and a perennial fan favorite. Burton also served as the emcee for our live auction and even raised some extra money for the hounds when we passed the hat for his impromptu song and dance from the hit movie, "Blazing Saddles".
After being greeted at the door by our Greyt ambassadors -- Diamond, Stormy and Frankie – guests perused silent auction items and checked out The Mercury's stunning, newly remodeled dining area, featuring three large TV screens for the demonstration viewing. Chef Ward's award-winning North Dallas restaurant features some amazing New American cuisine with strong French and Mediterranean influences. The tasting menu savored by this year's lucky attendees included the following:
Escargot Bourguignonne
Beef Wellington
Creamed Spinach
Lyonnaise Potatoes
Graham Cracker Cheese Pie
In between courses, excitement was generated by the live auction, door prizes and raffle. Bidding was brisk for the live and silent auctions, and we raised some much-needed funds to help cover some of the medical expenses and boarding costs for GALT's greys.
We are very grateful to those who showed their support for the hounds by attending this event and participating in the auctions and raffle. Many thanks also to Chef Ward, Burton and our auction donors, in addition to the volunteers who helped make this a successful event. Additional thanks go out to Mark Nardecchia of Shagly Photography and Shawn Fernandez of Shawn Fernandez Media Works, who respectively provided the photography and videography for this event. Hope to see all of you next year!
You can view photos of the event here. View Photos