Welcome to GALT's Annual
Fundraiser Dinner and GALA
February 26, 2011
6:00 PM to 11:00 PM
Each year, hundreds of greyhounds retire from racing careers at tracks all across the country. Some careers end in victory while others are cut short because of a debilitating injury. Regardless, each has the potential to become a champion by finding a home.
Proceeds from the event will be used to fund necessary veterinary procedures and costs associated with transitioning retired racing Greyhounds into permanent homes.
Greyhound Adoption League of Texas, Inc. (GALT) is an all-volunteer 501(c)3 non-profit corporation operating in the Dallas/Fort Worth metroplex, throughout Texas and the United States since May 2001. As of December 2010, GALT has assisted over 1850 greyhounds in finding their forever homes.
GALT depends solely on donations for its operating budget of more than $250,000 per year for needs of the greyhounds in its possession.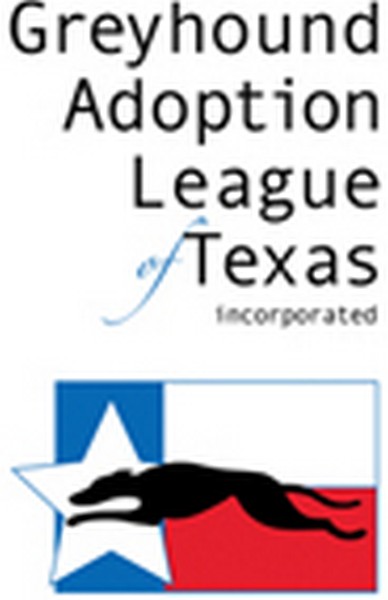 ---
Spend an evening with the fastest dogs and one of the fastest men on the planet as you participate in a critical mission:

OPERATION FOREVER HOME
LOCATION

Frontiers of Flight Museum
6511 Lemmon Ave., Dallas, TX 75209
36-50.04N 96-50.60W

BRIEFING

Cocktails hour 1800 - 1900
Buffet service starts at 1900

Ticket Price - $125
MISSION
Put on your aviator sunglasses, leather bomber jacket, flight suit, or military memorabilia and head over to the Frontiers of Flight Museum at Dallas Love Field for GALT's 10th Annual Fundraiser Dinner and GALA. In addition to our usual celebrity guests, this year GALT welcomes SR-71 Spy Plane Pilot Colonel (ret) Rich Graham. During dinner, Colonel Graham will talk about his experiences flying America's most secret aircraft at over three times the speed of sound, at 70,000 feet, and directly above some of the most dangerous spots in the world!
A gourmet custom buffet menu will be provided by Two Sisters Catering of Dallas. You will be able to circulate among the aircraft exhibits and silent auction items on display at the museum. During cocktail hour and dinner your wine is complimentary, and throughout the evening a cash bar is available for beer and spirits. All proceeds support the adoption costs and medical needs of these retired athletes.
Can't attend or be a sponsor? Please consider making a donation.
OPERATIONS
Live Auction
Silent Auction
Gourmet Buffet Dinner - Two Sisters Signature Green Salad, Carved Peppered Beef Tenderloin, Grilled & Roased Vegtables, Custom Risotto, and a variety of Petite Pastries
Complimentary Wine, Cash Bar
Area Celebrities In Attendance:
SUPPORT
Major Underwriters
Sponsor Packages
$3500
TOP GUN

Named Sponsor in all Print and Media Ads.
Full-page Ad in Event Program, Logo and Website Link listed on GALT's Website Home Page for six months
Reserved Table and Admittance for Eight (8)
Logo displayed on Projection Screens at Event
Signage Displayed at Event
Information/Coupons/Items distributed in Giveaway Bags
Group photo with the Greyhounds
Official US Navy C-2 "Greyhound" Patch
Autographed copy of Colonel Rich Graham's book: SR-71 Revealed: The Inside Story

$2000
MAVERICK

Half-page Ad in Event Program
Website Link listed on GALT's Event Web Page for six months
Reserved Table and Admittance for Four (4)
Logo displayed on Projection Screens at Event
Signage Displayed at Event
Information/Coupons/Items distributed in Giveaway Bags
Group photo with the Greyhounds
Official US Navy C-2 "Greyhound" Patch
Autographed copy of Colonel Rich Graham's book: SR-71 Revealed: The Inside Story

$1000
VIPER

Logo listed in Event Program
Link to your website listed on our Sponsorship web page for 6 months
Admittance for Two (2)
Information/Coupons/Items distributed in Giveaway Bags
Group photo with the Greyhounds
Autographed copy of Colonel Rich Graham's book: SR-71 Revealed: The Inside Story

$500
HOLLYWOOD

Logo or business card listed in Event Program
Link to your website listed on our Sponsorship web page for 1 month
Admittance for Two (2)

$300
COUGAR

Sponsor name in Event Program
Admittance for One (1)

$150
MERLIN

Logo or business card printed in Event Program
Sponsors still needed! For additional information or to become a sponsor, contact:
| | | |
| --- | --- | --- |
| Shannon Forrest | | 817-449-3544 |
| John McQuade | | 214-215-8216 |
---