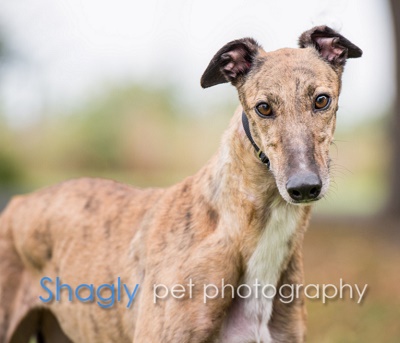 Daya, aka Pat C Day Out, is a 3-year-old red brindle female born September 9, 2013. Her sire is Pat C Game Face and her dam is Pat C Red Dawn. Daya has 47 races on record in Florida from 2015 to 2016.
Daya is not considered cat or small dog tolerant at this time.
Daya was part of the Greyt 32 Arrival!
Watch more of Daya